Breeding companies, research institutes and genebanks joining forces to evaluate crop diversity in European collections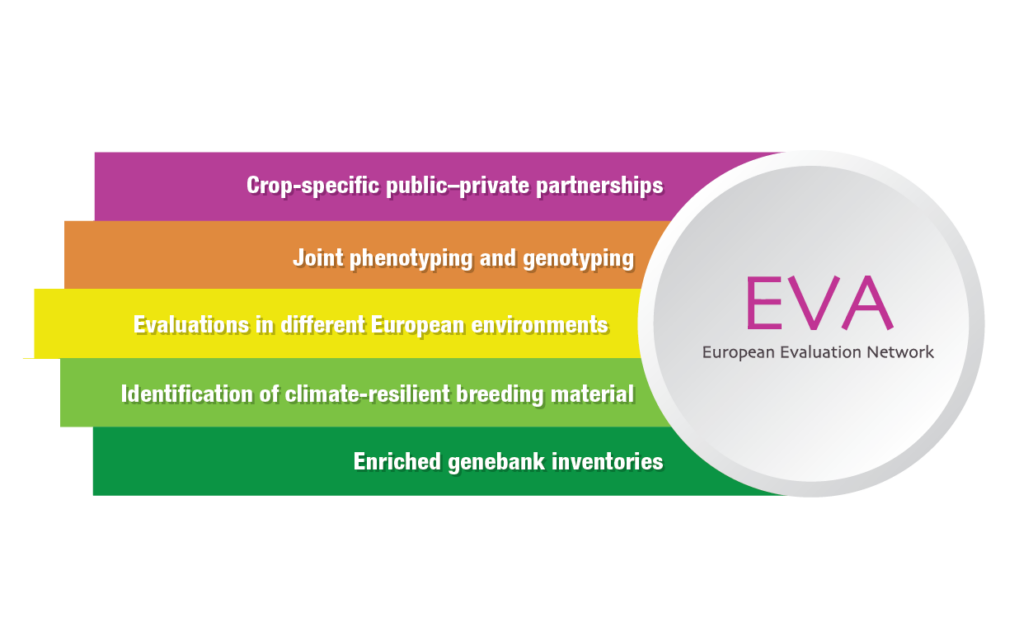 The European Evaluation Network (EVA) brings together more than 90 partners including breeding companies, research institutes and genebanks from 29 countries in public–private partnerships to generate standardized data for numerous underused European genebank resources and make them accessible to breeders. Established in 2019 by the European Cooperative Programme for Plant Genetic Resources (ECPGR) in cooperation with Euroseeds and funded by the German Federal Ministry for Food and Agriculture, EVA is currently organized through five crop-specific networks on carrot, lettuce, maize, pepper, and wheat and barley.
In the networks, participants jointly evaluate crop accessions in multilocation phenotypic trials and genotype all accessions. Through this project, breeders can access material that is often difficult to obtain, share expertise and knowledge and get access to large phenotypic datasets from field trials conducted across Europe. In its first three years (2020-22), the EVA initiative has so far conducted around 300 trials on more than 4,000 crop accessions.
The plant genetic resources evaluated in the EVA networks are publicly available at the respective holding institutes and exchanged throughout the project in compliance with the terms and conditions outlined in the Standard Material Transfer Agreement (SMTA) of the Multilateral System of the International Treaty for Plant Genetic Resources for Food and Agriculture.
Breeding companies offer the evaluation of the material as input-in-kind and receive genotypic and phenotypic data from the entire network, with a three-year embargo before these are made fully public.
The information generated in the project is essential to translate the full potential of plant genetic resources into breeding and cultivation practices to make European agriculture more sustainable and resilient to climate change.
Contact person: Sandra Goritschnig s.goritschnig@cgiar.org
Website: https://www.ecpgr.cgiar.org/european-evaluation-network-eva